Valentine's Day is fast approaching. To help you get ready, I've compiled a post of the 10 best free Valentine's Day Printables. There is so much available for free so why not make use of it? Your loved one will appreciate all the extra effort you put into making their Valentine's Day one to remember.
If you're stuck for what to do this Valentine's Day, why not check out my 11 romantic and unique at home Valentine's Day ideas?
10 BEST FREE VALENTINE'S DAY PRINTABLES
Printable Love Coupons
Valentine's Day Cards
Valentine's Day Adult Coloring Printables
Conversation Starters for Valentine's Day
Valentine's Day Printable Menus
Printable Wrapping Paper and Tags
Printable Love Banner
Valentine's Day Mantel Decor
Valentine's Day Free Chalkboard Printables
Mini Valentine's Day Printable Notebook
Bonus printable: Always Kiss Me Goodnight Poster
1. PRINTABLE LOVE COUPONS
Love coupons are a super romantic and practical gift for Valentine's Day.
FTD By Design have these 30 printable coupon cards that are full of great ideas. Give your loved one a nap with no interruptions, a tech free night, a personal bartender, a pajama day, or even a day of doing dishes. It's so easy to print and personalize these gorgeous cards.
Mommy By Day Crafter By Night shows you how to turn her printable coupons into a coupon book that's small enough to slip into a pocket or inside a book to surprise your loved one. She includes a range of coupons as well as blank cards so you can add your own. Grab her Valentine Coupon Book.
If you love vintage, check out Derek M Design's vintage love coupons.
If you want something a little different, The Country Chic Cottage has these cute owl printable coupons you can use for Valentine's day. The printable kit comes complete with printable love coupons and a book cover- and of course, pictures and instructions to make it easy for you to assemble.
2. FREE PRINTABLE VALENTINE'S DAY CARDS
Tales of a Thirty-Something offers six stunning free printable Valentine's Day Cards to choose from.
They are bright, bold and a perfect choice for a Valentine's Day card for your loved one.
3. VALENTINE'S DAY ADULT COLOURING PRINTABLES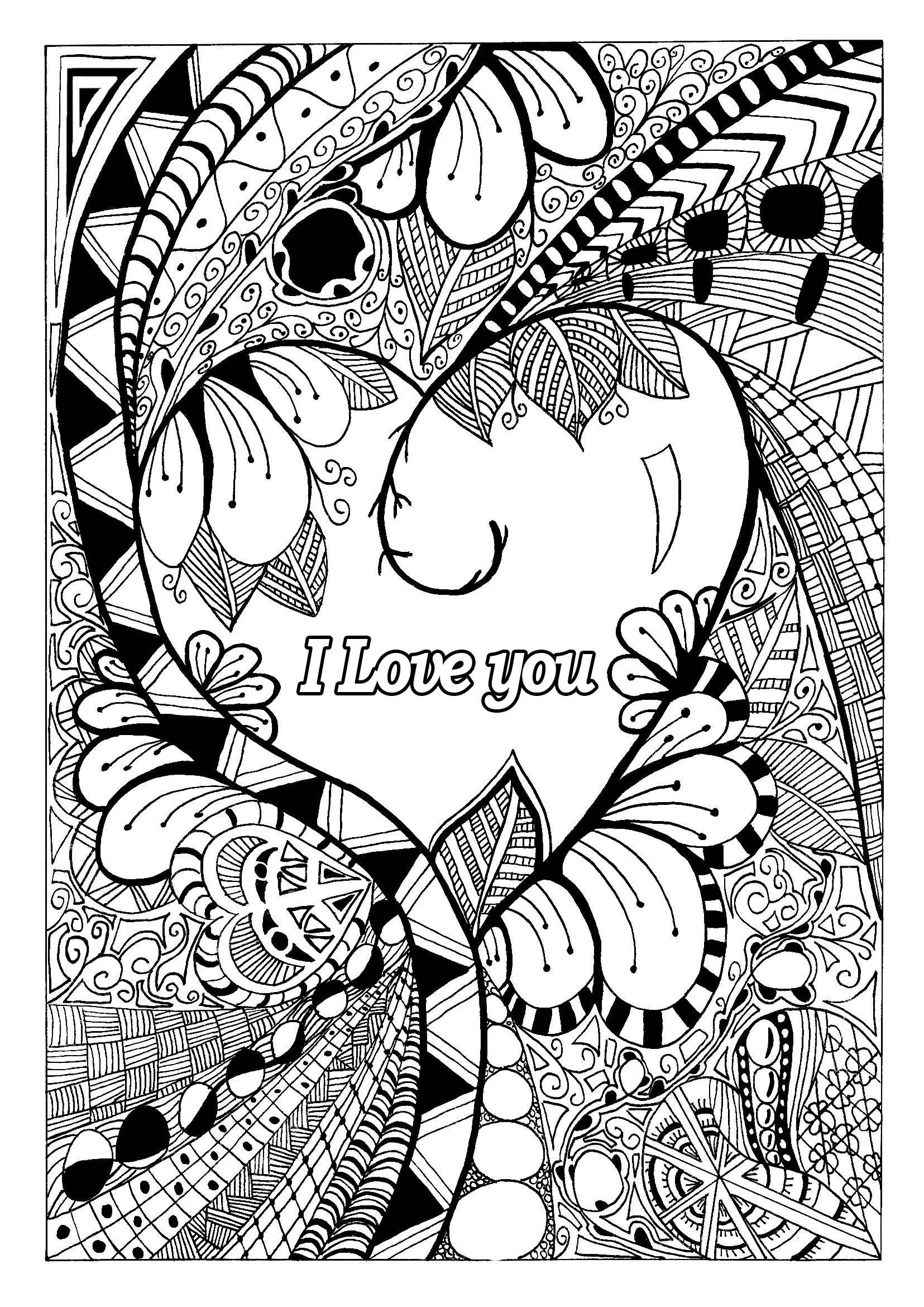 Adult coloring has become more and more popular in recent years and Just Color have you covered for Valentine's Day. They offer a big range of free Valentine's Day printables to color in.
Why not give it to your loved one as a gift when it's completed?
4. VALENTINE'S DAY DATE NIGHT CONVERSATION STARTERS
About a Mom has designed these very cute printable Valentine's Day Conversation Starters.
They are printable and completely free. Why not use them to get to know your loved one better this Valentine's Day?
5. FREE VALENTINE'S DAY PRINTABLE MENU
If you are planning to cook a special meal for Valentine's Day, why not go one step further and design a menu?
Sarah Hearts offers these free printable Valentine's Day Menus which is easy to customize and print.
Your loved one will appreciate this extra effort for your Valentine's Day Meal together.
6. PRINTABLE VALENTINE'S DAY WRAPPING PAPER AND TAGS
This free printable Valentine's Day wrapping paper from Lia Griffith is absolutely stunning and is perfect for wrapping your loved ones gift.
It's stylish and even comes with matching printable tags!
It's free so why not print it off and take your Valentine's Day gift to the next level?
7. FREE PRINTABLE LOVE BANNER
Want to get your home ready for Valentine's Day? The Tomkat Studio offer this free printable love banner.
Not only does it look great, it's so easy to print and make.
Your loved on will be impressed by your effort!
8. VALENTINE'S DAY MANTEL DECOR
Why not go a step further and transform your mantel piece into a Valentine's Day showpiece?
The hearth is the heart of the home, so make yours pop with these beautiful printable Valentine's Day Mantel Decor designed by Landeelu, Creating a Home.
9. VALENTINE'S DAY FREE CHALKBOARD PRINTABLES
10. MINI VALENTINE'S DAY PRINTABLE NOTEBOOK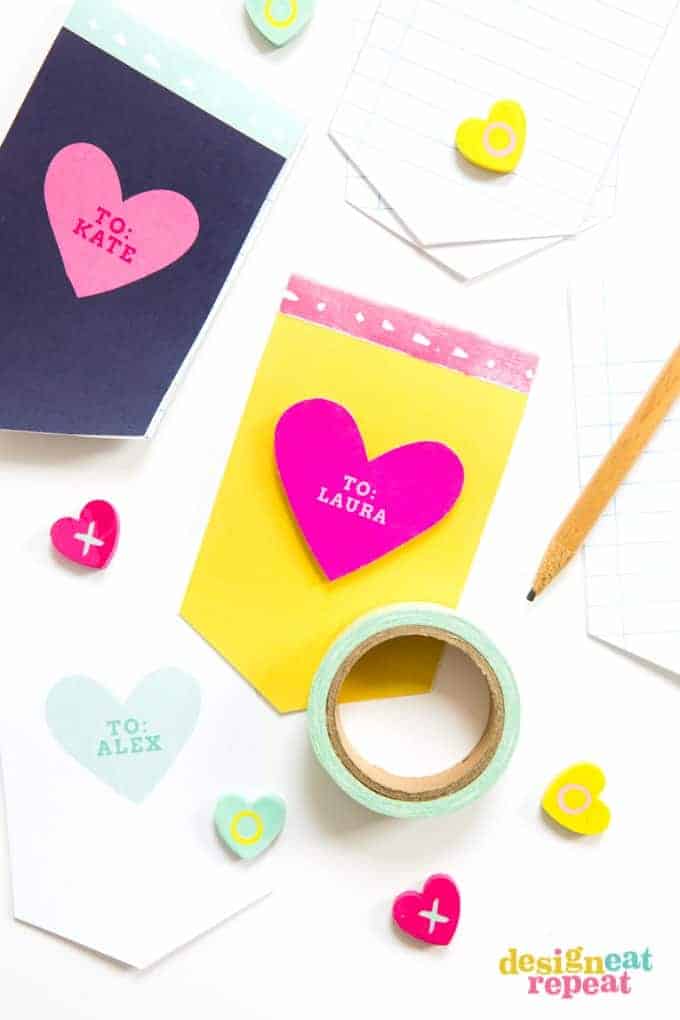 If you're looking for an easy gift for your loved ones this Valentine's Day, then this Mini Valentine's Day Printable Notepad is perfect! Created by Design Eat Repeat, it's simple but so cute.
The free printable means it's so easy to put together. Why not make a batch and give them out to the people you love?
BONUS PRINTABLE: ALWAYS KISS ME GOODNIGHT POSTER
And that's it! I hope you enjoyed my top recommendations for the best free printables for Valentine's Day. Now all that's left is for you to print and enjoy!
Happy Valentine's Day xx
Freya
You might also enjoy:
10 Best Free Valentine's Day Printables